Just as the former titles in the series, Max Payne 3 contains a wide range of weapons from various classes.
New game mechanics
Max Payne can now wield any two side-arms (similar or different) at the same time. Max can also use a handgun while wielding a bigger single-handed firearm, such as the sawed-off shotgun.
The "Weapon Wheel" firearm selection system is introduced.
Unlike the previous games in the franchise, Max Payne 3 will limit the number of weapons the player can carry. The limit is two handguns and one larger gun. Max will automatically throw away his current Two handed weapon if attempting to dual-wield his single handed firearms.
Both Molotov cocktails and Grenades are thrown by the enemies that can be shot down while in air and exploded.[1]
Single handed weapons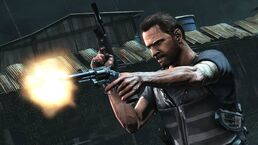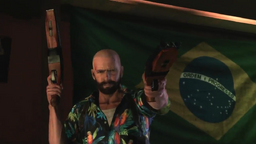 Close range weapons
Handguns
Sub-machine guns[2]
Shotguns
Two handed weapons
Sub-machine guns
Shotguns
Assault rifles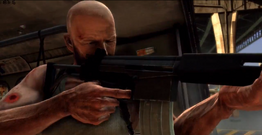 Rifles & sniper rifles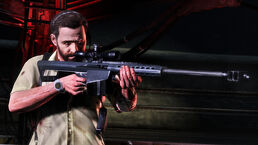 Launchers
Projectiles
Melee
Unuseable weapons
Videos
References
Ad blocker interference detected!
Wikia is a free-to-use site that makes money from advertising. We have a modified experience for viewers using ad blockers

Wikia is not accessible if you've made further modifications. Remove the custom ad blocker rule(s) and the page will load as expected.