There are 22 chapters, 3 prologues, a tutorial, and one bonus level in Max Payne for the PC, while the PlayStation 2, PlayStation 4 and Xbox versions of the game have most of the PC version's chapters split into several sub-chapters. The remastered mobile version has the same chapter structure as the PC version.
The Tutorial's purpose is to teach the mechanics of the game to the player before they begin the main game.
Part II: A Cold Day in Hell
Edit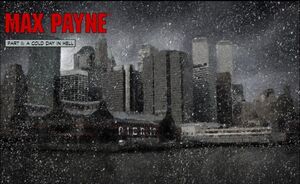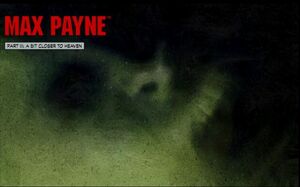 Bonus Level
Edit
The Secret Finale is available if the game is completed on the highest difficulty, "Dead on Arrival."
When Max Payne was released for the PlayStation 2 and Xbox, due to hardware limitations, all of the chapters had to be divided up into sub-chapters.
Ad blocker interference detected!
Wikia is a free-to-use site that makes money from advertising. We have a modified experience for viewers using ad blockers

Wikia is not accessible if you've made further modifications. Remove the custom ad blocker rule(s) and the page will load as expected.