Welcome to the Max Payne Wiki

The wiki about the Max Payne series
that anyone can edit!
Warning: Max Payne 3 has been released. The wiki contains numerous plot spoilers; Read at your own risk.
Quick links
Article spotlight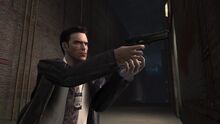 Max Payne was an officer of the NYPD before his wife and infant daughter were murdered by valkyr users.
More than three years later, Payne's best friend Alex Balder is killed and Max is framed. With nothing to lose, he goes after the Mafia during the worst winter storm in a century.
Featured article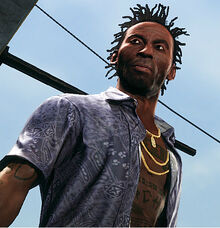 "Serrano" (born 1984), whose real name is unknown, is the ruthless leader of the Comando Sombra, and has been since 2006.
The child of African immigrants in Sao Paulo, Serrano lived most of his childhood in Serra da Mantiqueira, giving him his nickname.
After the deaths of his parents at the age of 8 or 9, Serrano already began to be involved in crimes, commiting his first murder at the age of 12. By the late 1990s, Serrano already became involved with the Comando Sombra, becoming its leader in 2006, and cjanging the gang from a small street gang to a large crime organization. He became one of the top targets of the Unidade de Forças Especiais, but avoided capture and death for at least four times since 2009. He also rivaled with the Crachá Preto and the Tropa Z gangs.
Featured video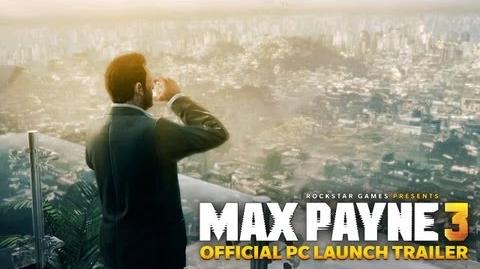 Create blog post
News

Max Payne 3 has received a third update on Xbox 360, PlayStation 3 and PC. This update is preparation for Hostage Negotiation DLC.

The update addresses a number of issues and new/improved features, the information is courtesy of Rockstar Newswire:

Read more >
See more >
Contribute
Contribute and help make this the best resource for all things Max Payne. Navigate the wiki and edit the existing articles. Or, to start a new article, just enter the title in the box below and click the button.
Not sure where to start?
If you are new to wikis, see Help:Getting Started.