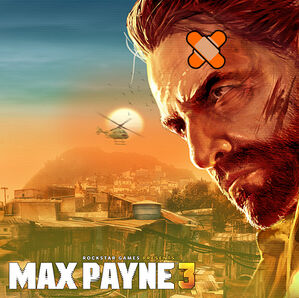 Max Payne 3 has received a third update on Xbox 360, PlayStation 3 and PC. This update is preparation for Hostage Negotiation DLC.
The update addresses a number of issues and new/improved features, the information is courtesy of Rockstar Newswire:
General improvements to multiplayer, improving overall stability and matchmaking efficiency.
Added the option to copy one of your Loadouts into an empty custom slot.
Fixed an issue where wins and losses were reported incorrectly on leaderboards.
Fixed an issue where explosive kills were not working as intended in Arcade Mode.
Fixed an issue where newly created Crews and Emblems would not always appear in-game.
Fixed an issue where dual wielding the PT92 and .38 Revolver and firing until the ammunition runs out could cause the weapons to jam.

For any other issues, Rockstar asks players to report them on one of the following:
Web: www.rockstargames.com/support
Twitter: twitter.com/RockstarSupport
Email: support.team@rockstargames.com
Ad blocker interference detected!
Wikia is a free-to-use site that makes money from advertising. We have a modified experience for viewers using ad blockers

Wikia is not accessible if you've made further modifications. Remove the custom ad blocker rule(s) and the page will load as expected.