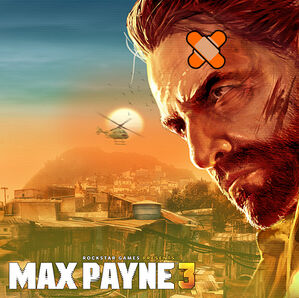 Max Payne 3 has received an automatic update on Xbox 360 and PlayStation 3 (PC version to be update later on in the day).
The update addresses a number of issues, the information is courtesy of Rockstar Newswire:
Multiplayer tuning, including spawn point tweaking, improvements to stability/load times and weapon balancing.
Reduce Hardcore Playlist requirement from 5,000 to 1,000
Fix for gold textures not unlocking on DLC weapons
Fix for XP display not incrementing between Rank 49 and Rank 50
Fix for issue where game could autosave immediately before a death screen
Fix for Rank 50 trophy not unlocking
Fix for Unlimited Bullet Time cheat not unlocking
Fix for scope weapons incorrectly becoming southpaw (wrong stick) for users playing with inverted vertical axis
For any other issues, Rockstar asks to report them on one of the following:
Web: www.rockstargames.com/support
Twitter: twitter.com/RockstarSupport
Email: support.team@rockstargames.com
Ad blocker interference detected!
Wikia is a free-to-use site that makes money from advertising. We have a modified experience for viewers using ad blockers

Wikia is not accessible if you've made further modifications. Remove the custom ad blocker rule(s) and the page will load as expected.