If you are reading this news message and have not yet read the first issue of Max Payne 3's special comic "After the Fall", released a short while ago (May 4th, 2012), then drop everything and head to Rockstar's Max Payne 3 comic section to download it for free.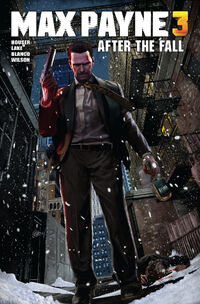 This is the very first Max Payne comic for the franchise.
P.S. Don't forget to imagine James McCaffrey voicing it in your head! ;)
Source: "Download Issue #1 of the Max Payne 3 Original Comic Produced by Marvel: "After the Fall"" at the official Max Payne 3 website
Ad blocker interference detected!
Wikia is a free-to-use site that makes money from advertising. We have a modified experience for viewers using ad blockers

Wikia is not accessible if you've made further modifications. Remove the custom ad blocker rule(s) and the page will load as expected.