Vlad's car is a black Mercedes-Benz 300 SE (W112). It's driven by Vladimir Lem and one of his men. It has "VODKA" written on its licence plates.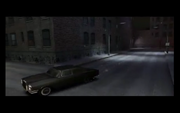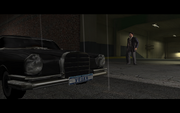 Appearances
Edit
Max Payne 2: The Fall of Max Payne
In the first game, the front license plate has "300 SE" written on it.
In the second game, the Mercedes has a modeling error above the rear wheel arches - this is visible if the player uses the free camera mode at the end of Prologue (A Binary Choice).